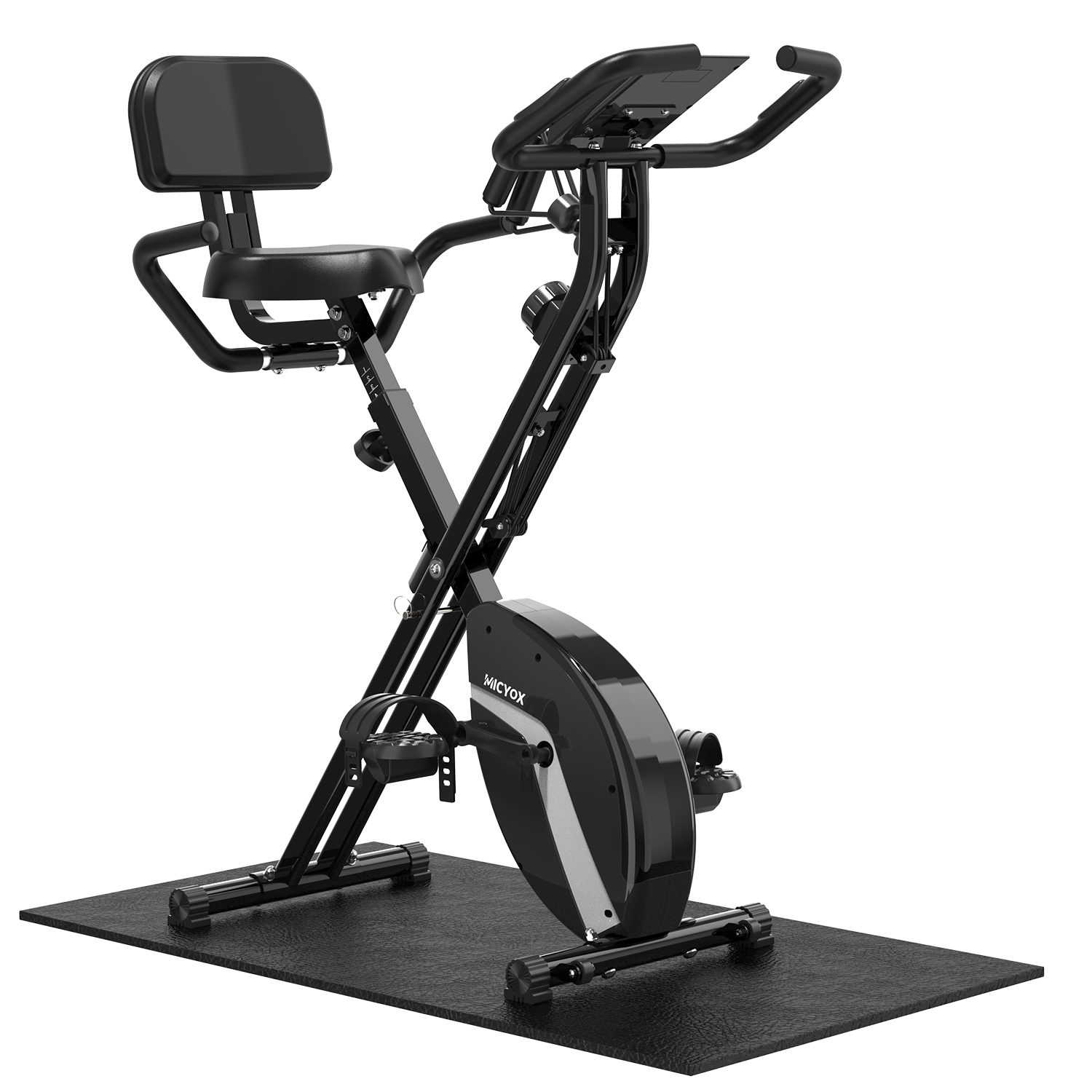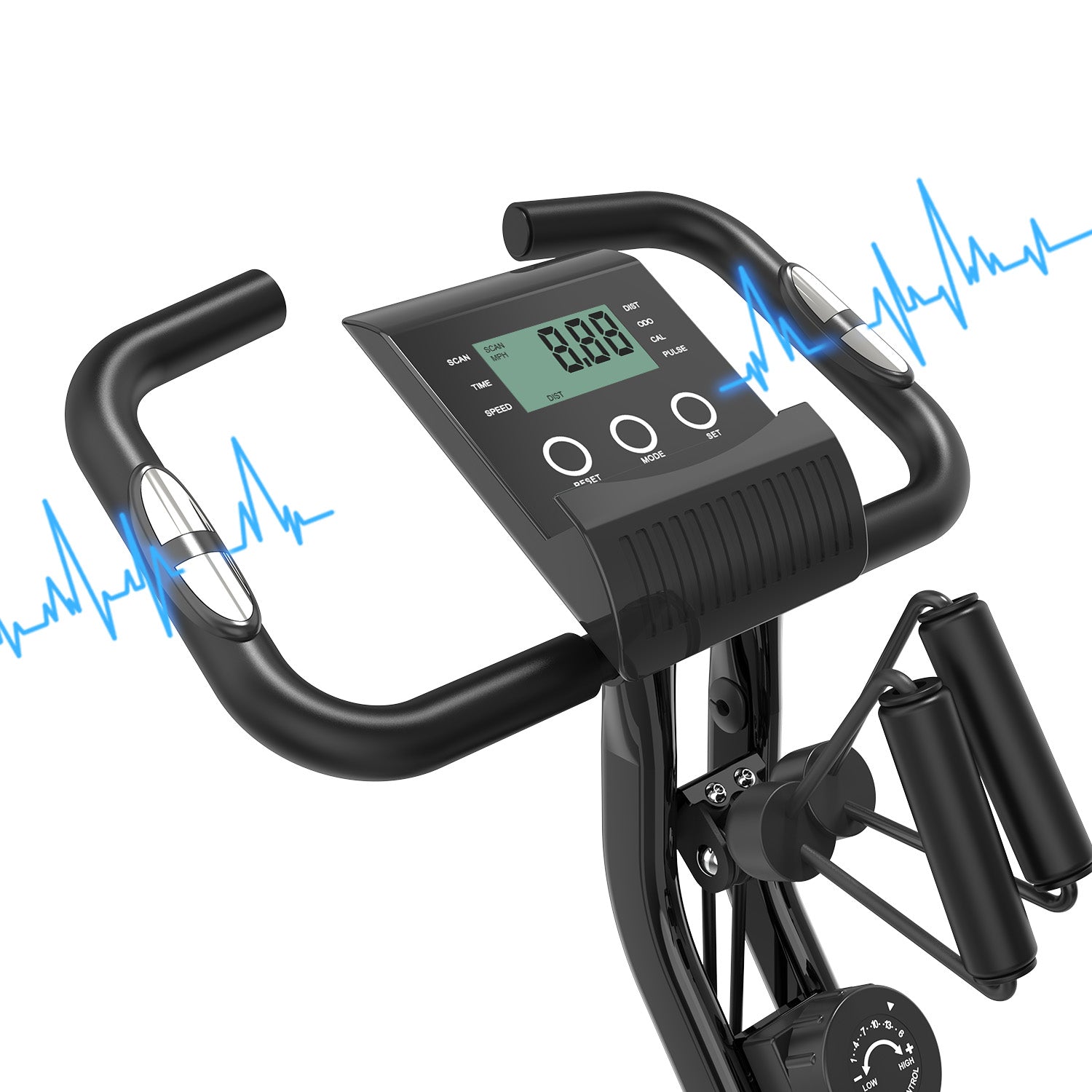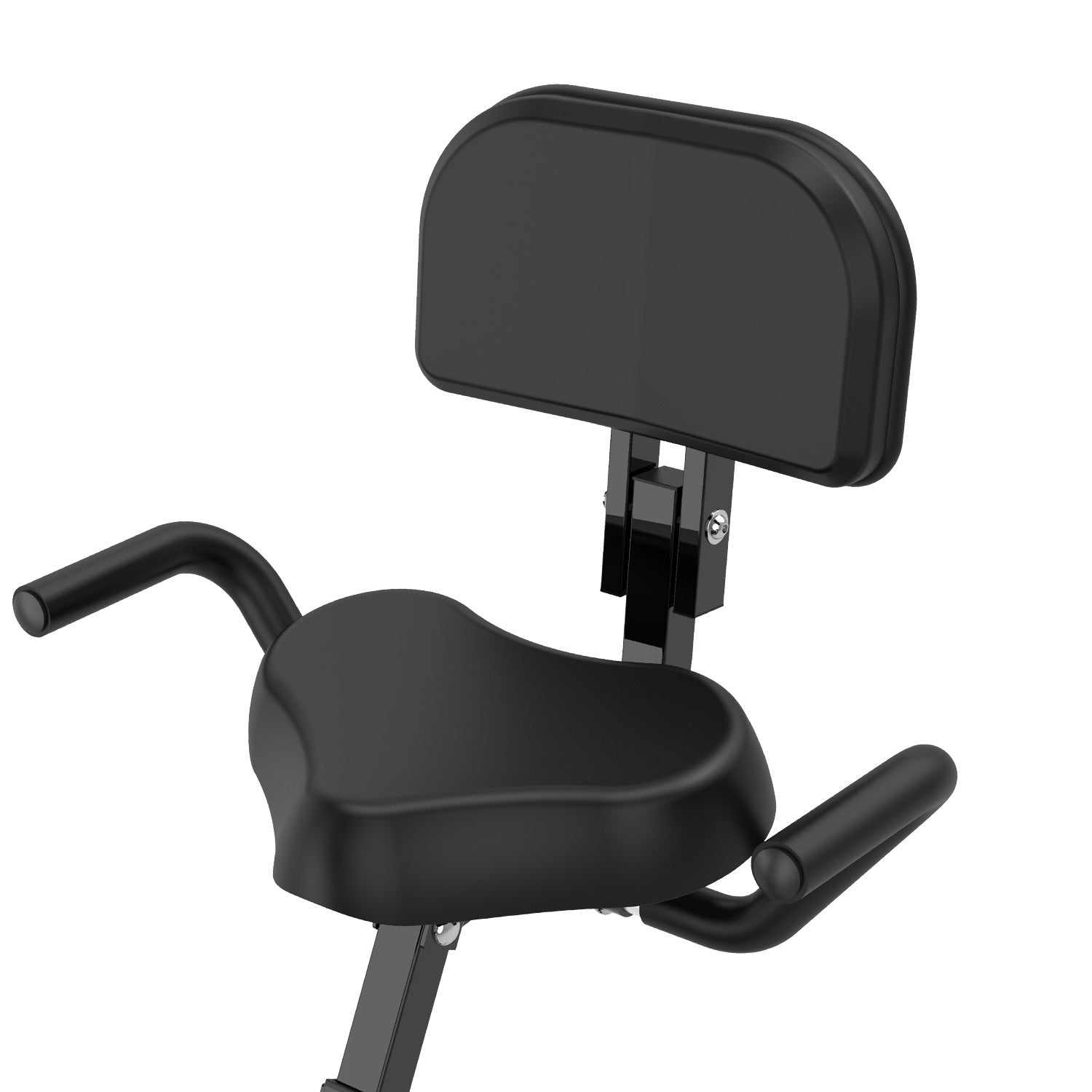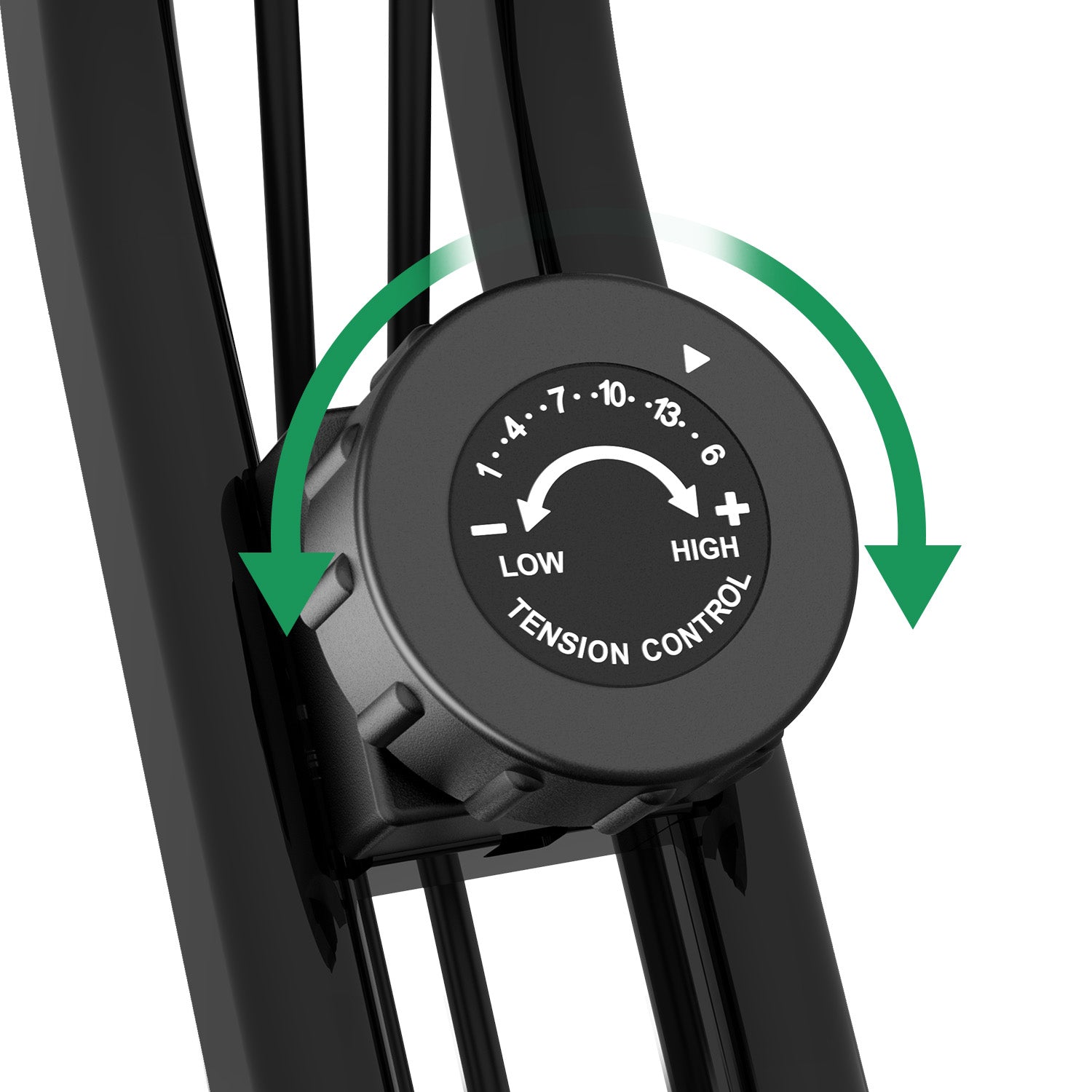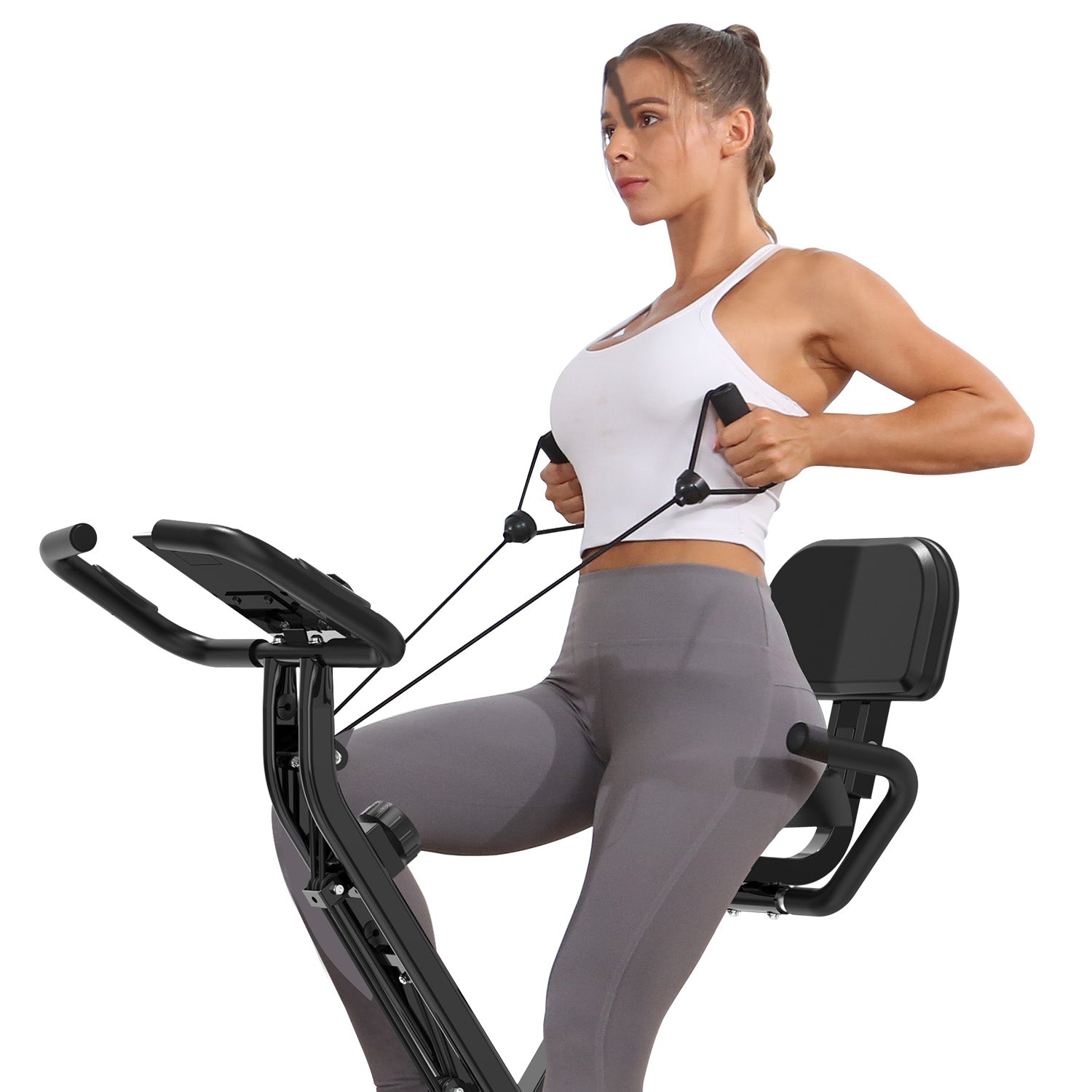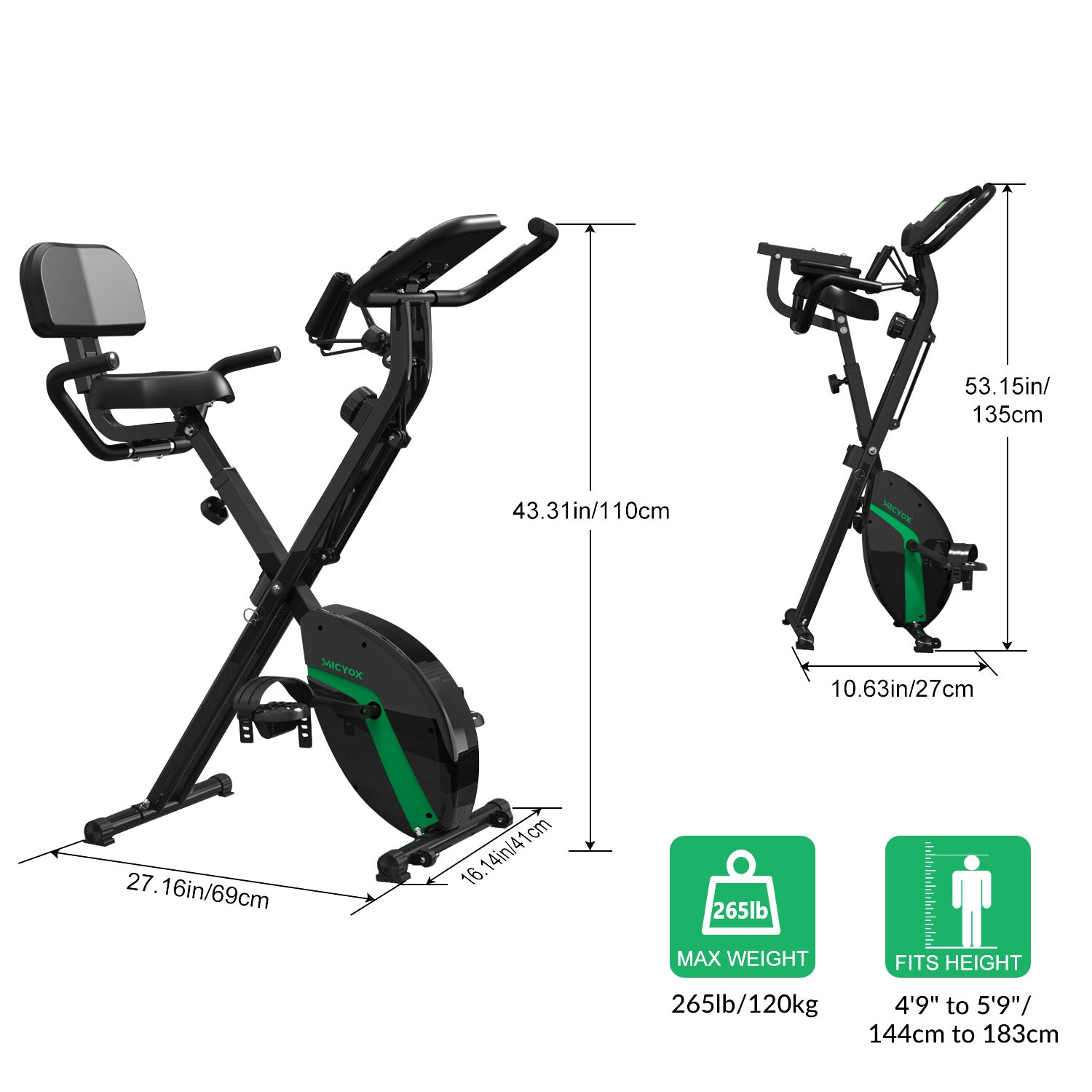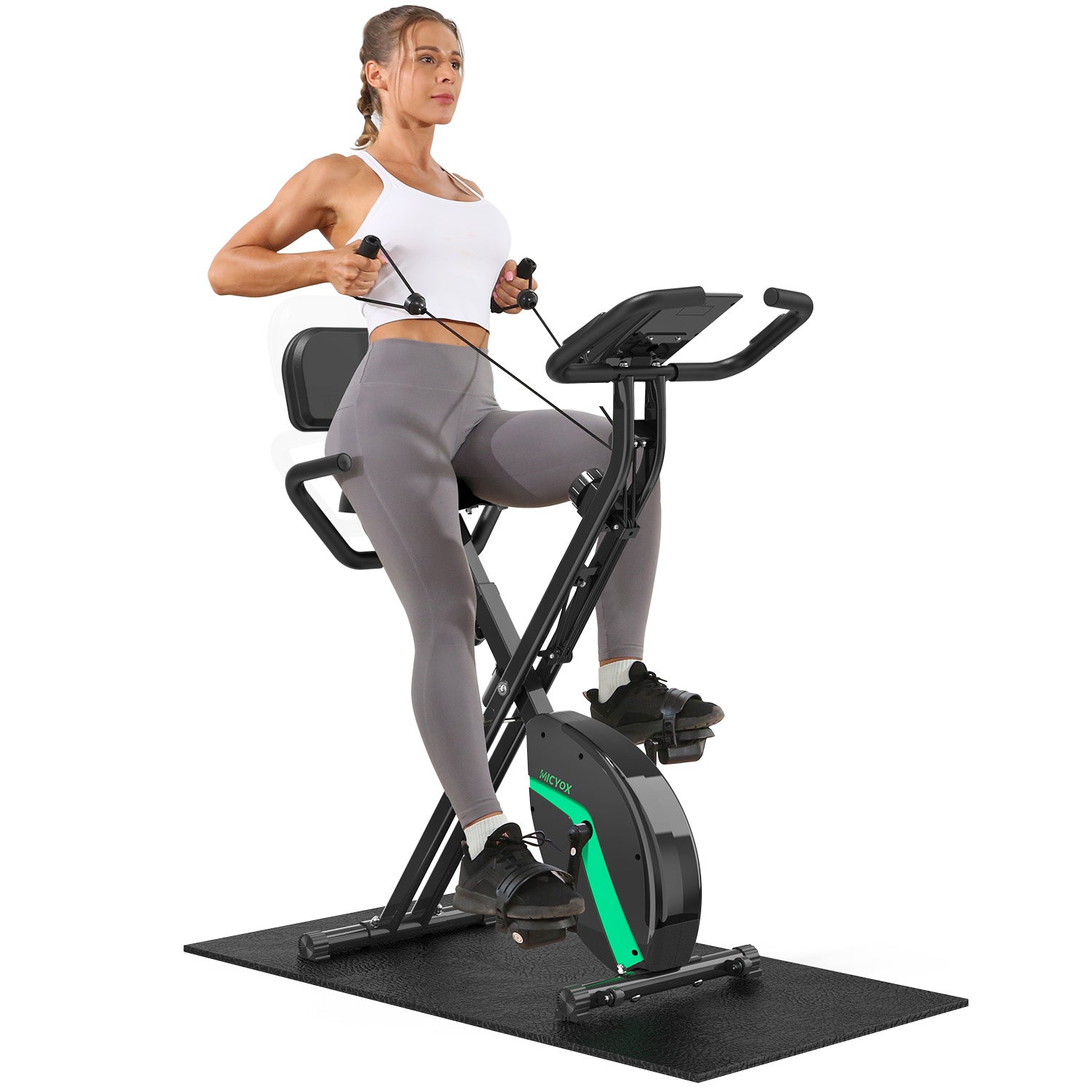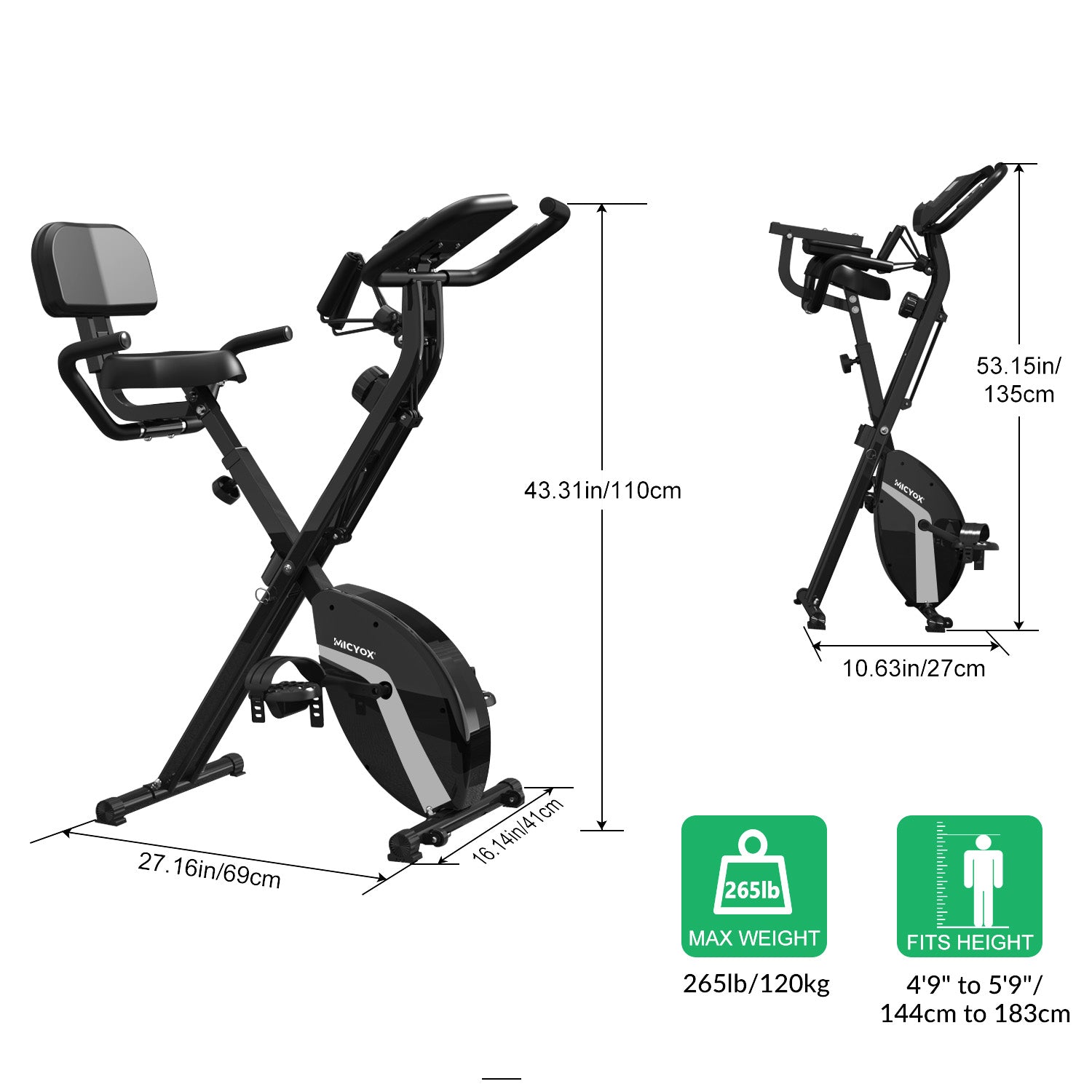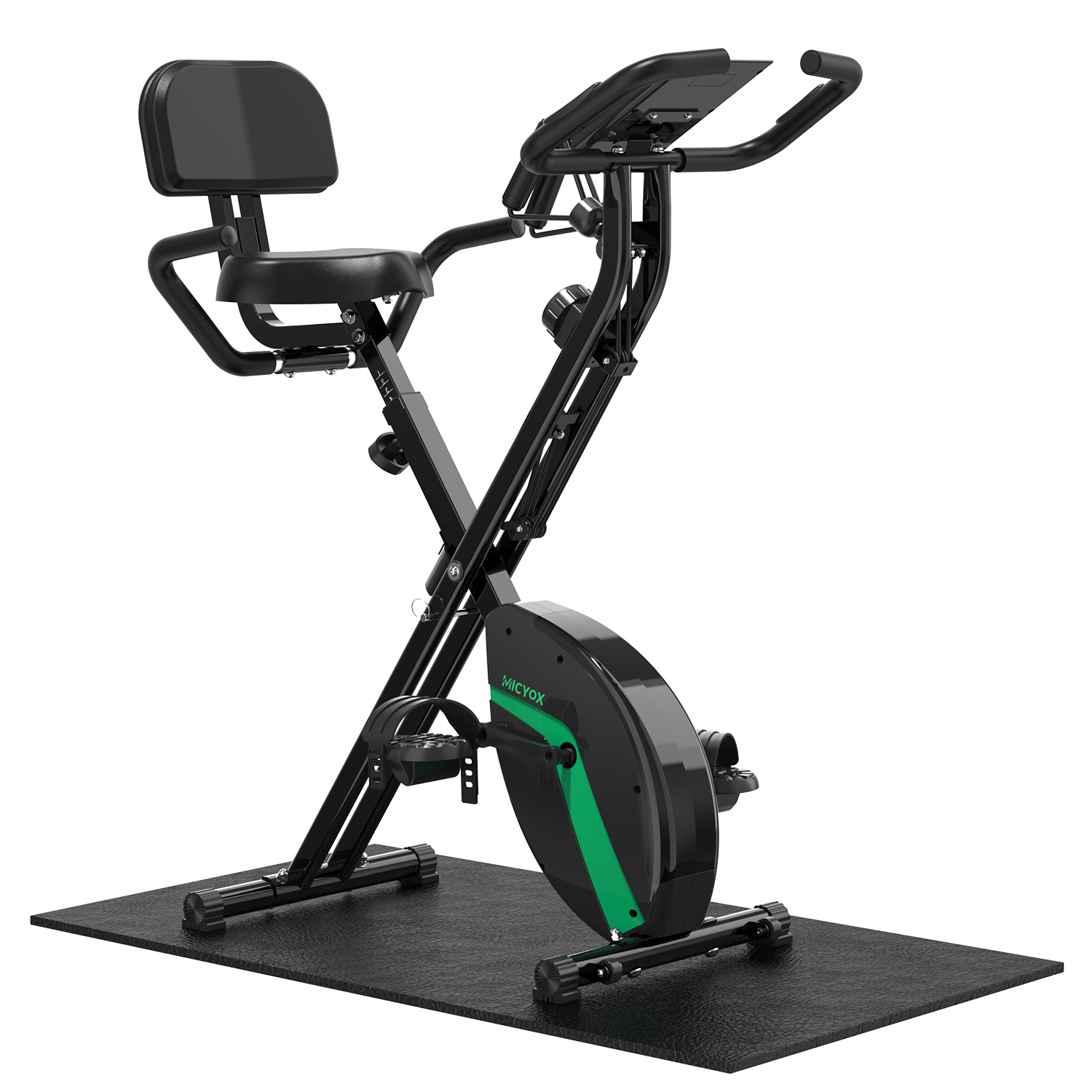 Micyox MX-600 Magnetic Foldable Indoor Cycling Bike
---
7-Level Seat Height
Solid X-frame Foldaway Design
Super Quiet and Smooth Ride
16-Level Magnetic Resistance
With arm Resistance Bands
Comfortable Cushioned Seat with Backrest
The exercise bike can support up to 265 lbs/120kg
Adjustable Seat Height, from 4'9"/144cm to 6'1"/185cm
Large Digital LCD Display. Its LCD display will show calories burned, distance covered, speed and heart rate, as well as training time
Cycling machine comes with a 120x60x0.4cm / 47.24x23.62x0.16 inch fitness equipment mat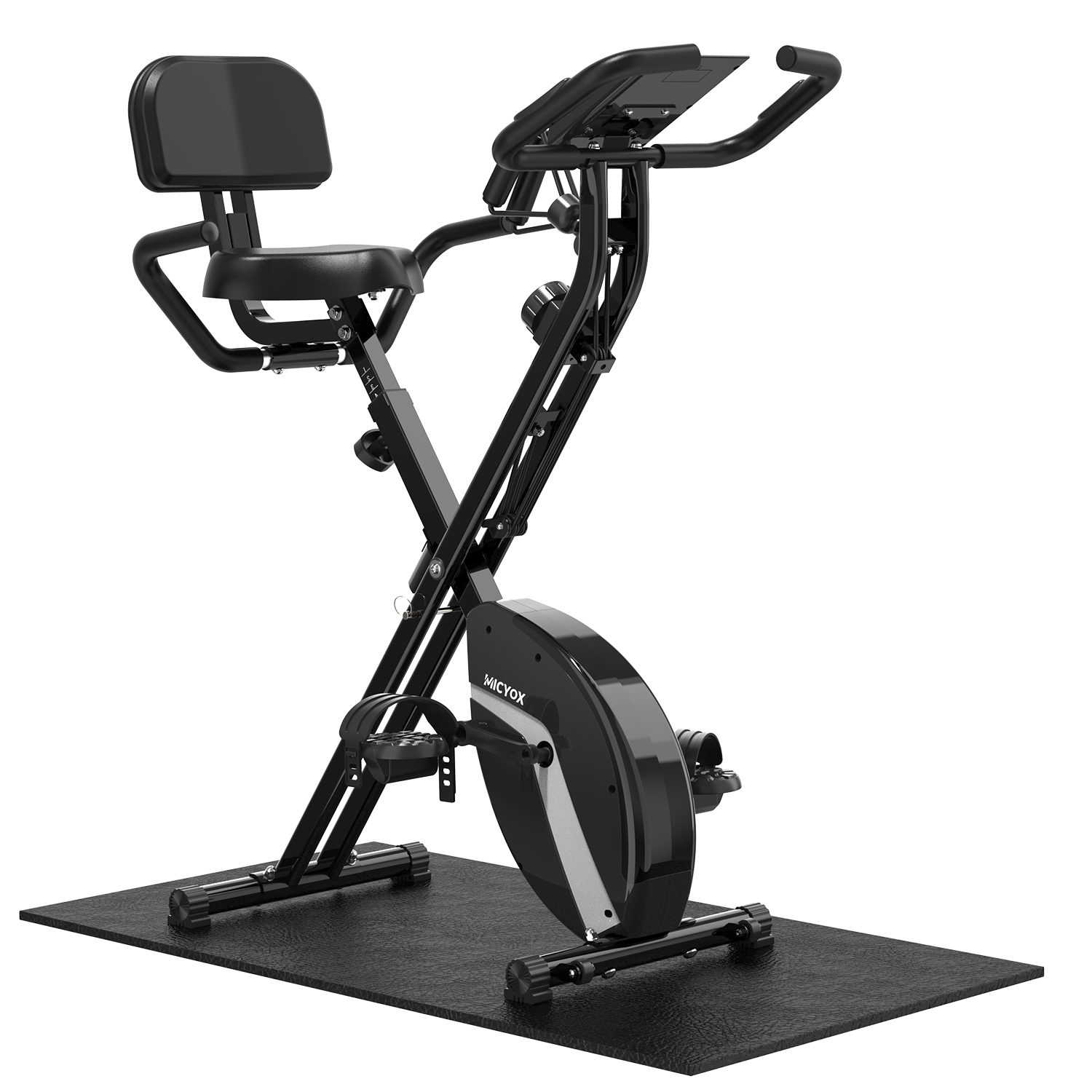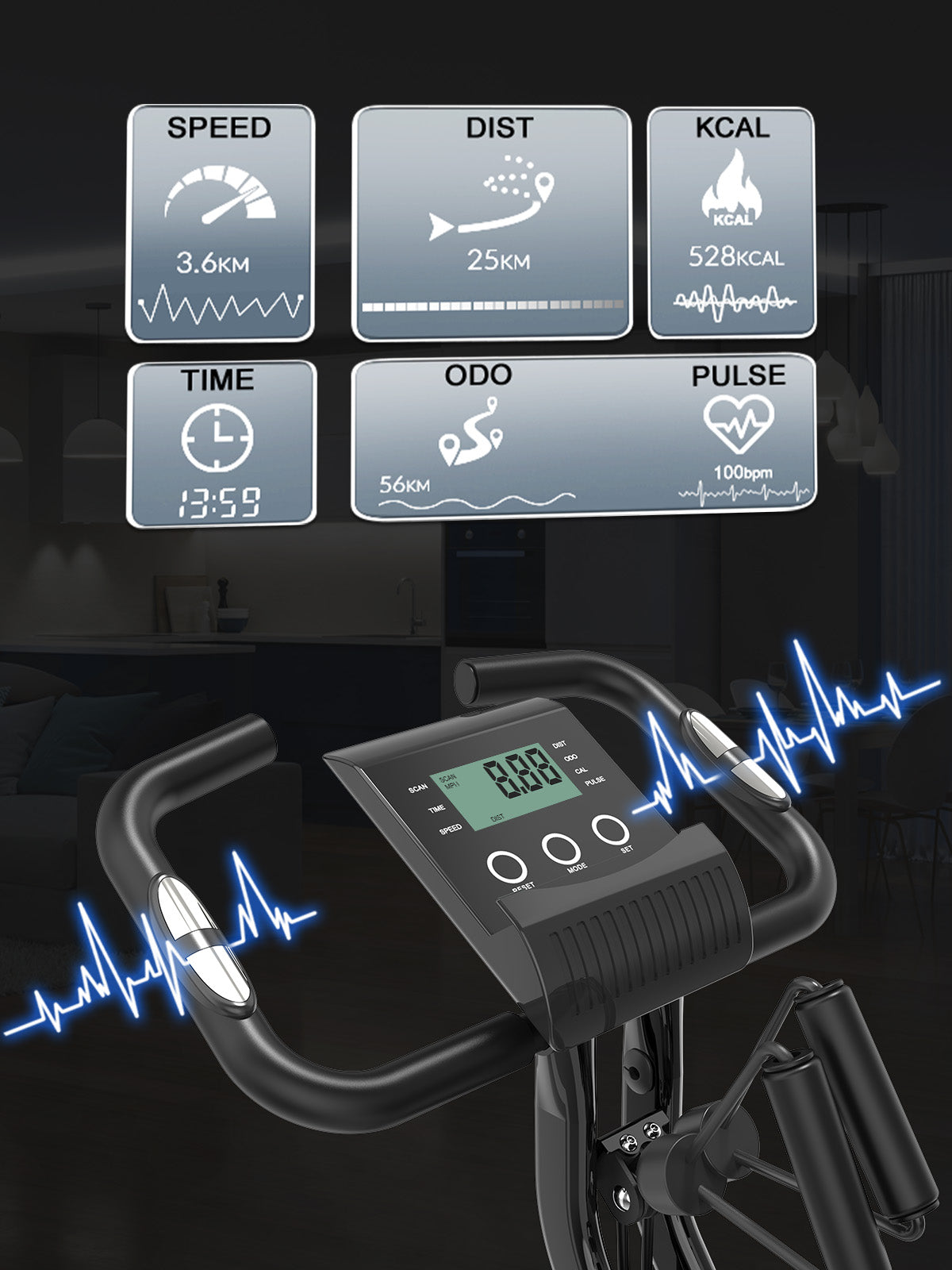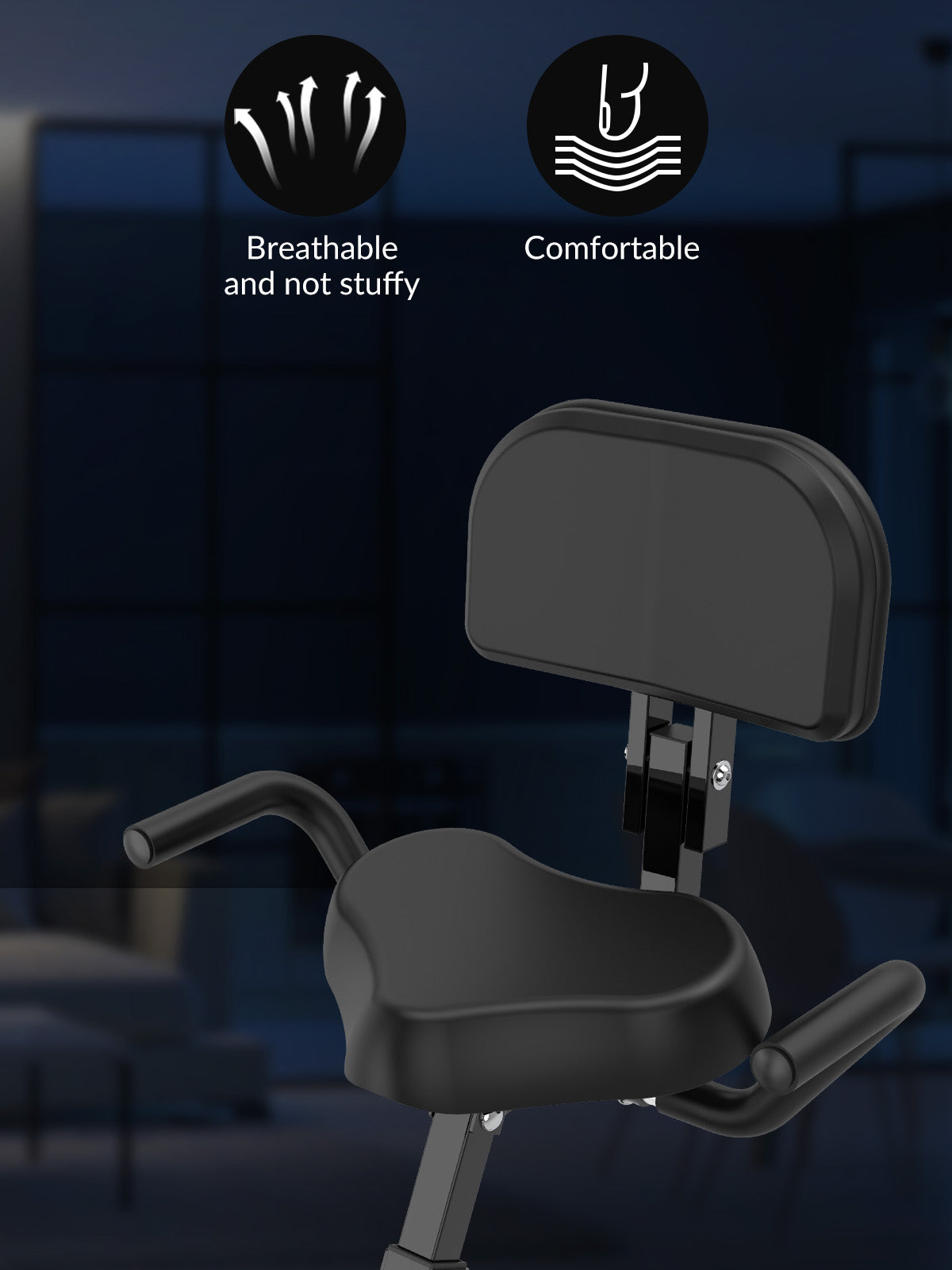 Designed for the elderly and people with poor lumbar spine.fully protect the back during exercise.
Comfortable Cushion With Backrest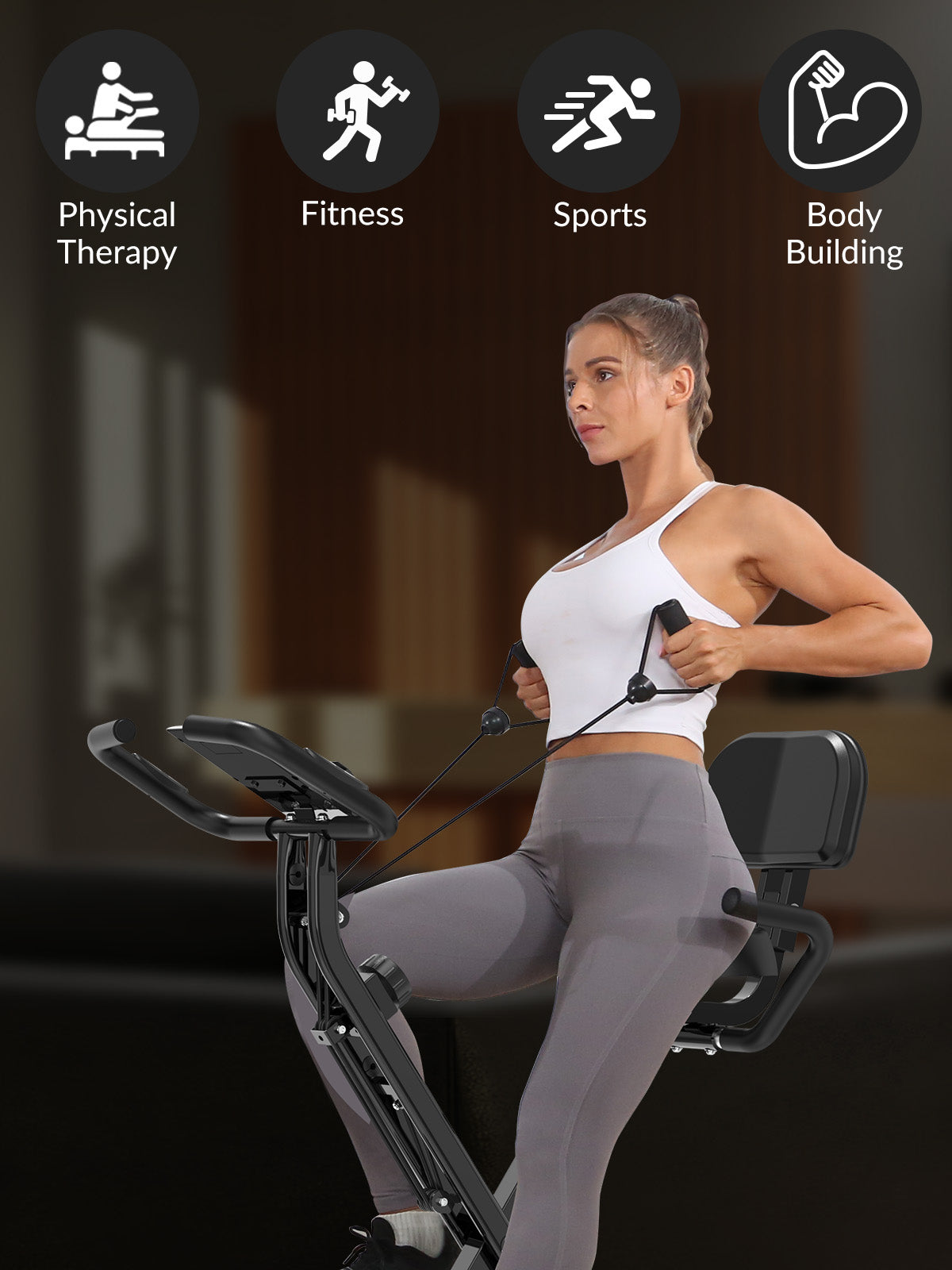 With the resistance bands, which are made of natural latex,stronger and stretch further, you could do training for the wholebody. Makes you completely enjoy the training.
Built-in Arm Resistance Bands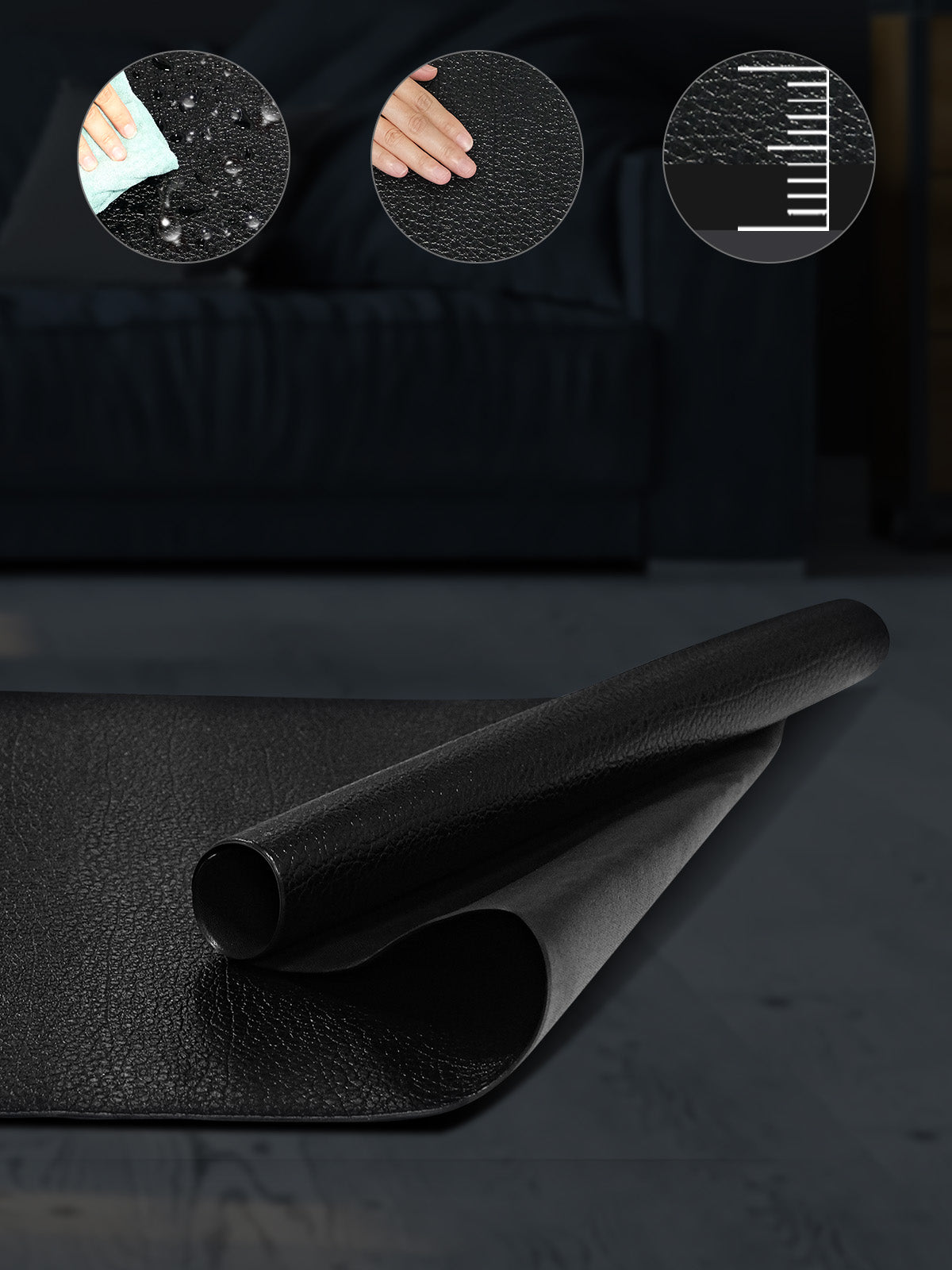 We provide with the exercise bike mat for hardwood floors & carpet.non-slip surface & extra-dense scratch resistant. lt can be folded up when not in use for easy storage.
High Elastic Material Mat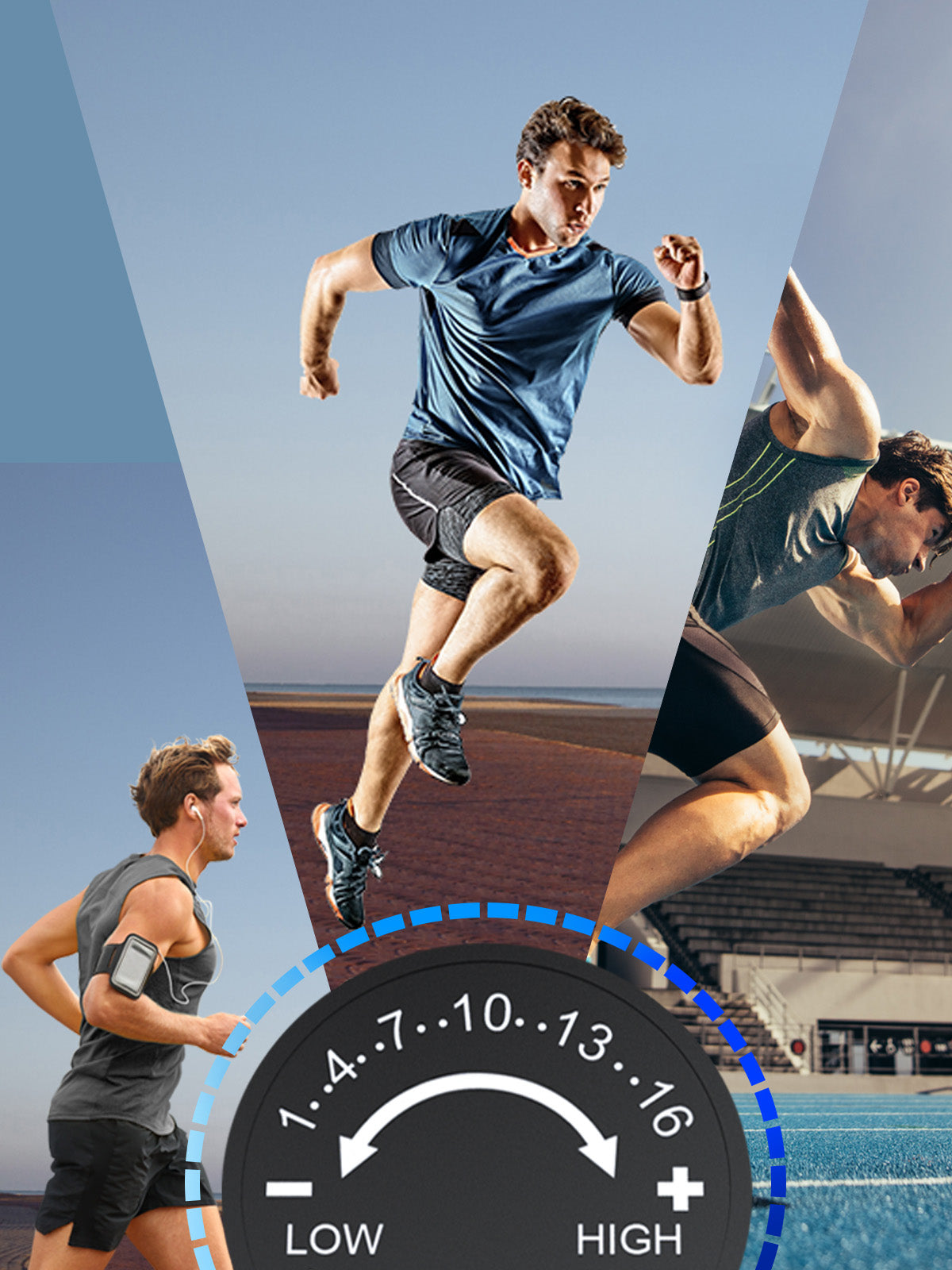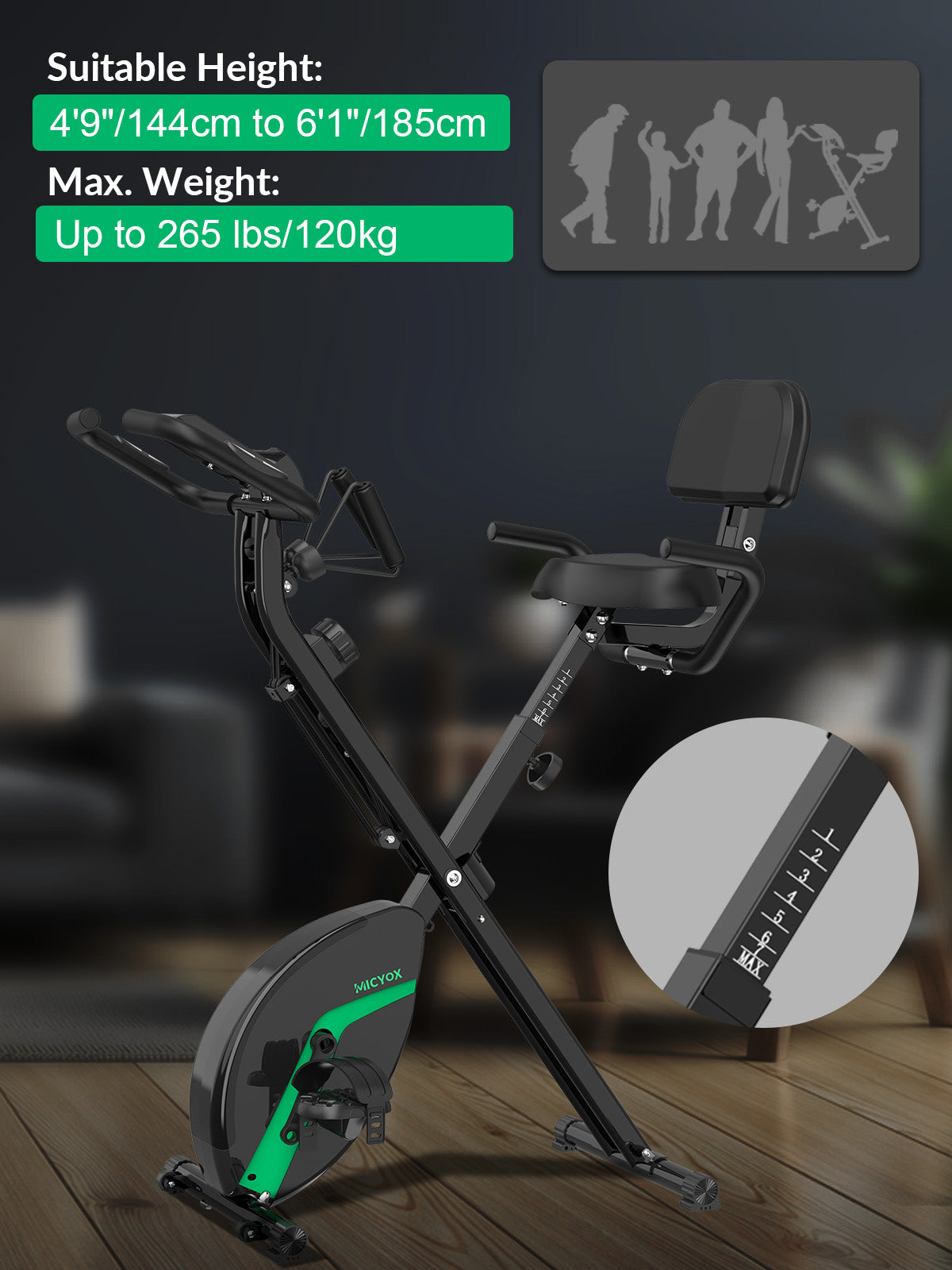 Meet the Demand of Your Family
7 Levels Seat Height Adjustable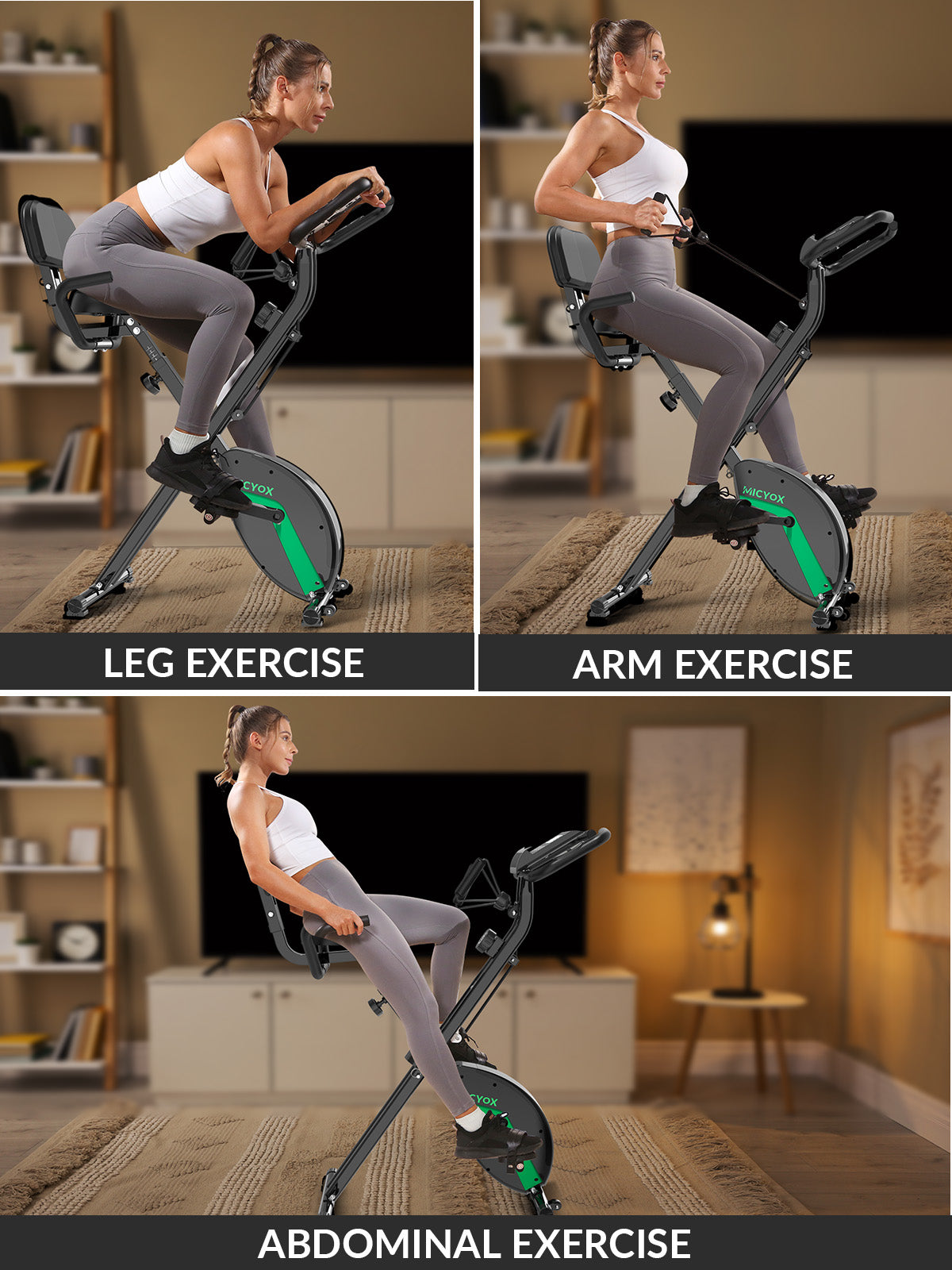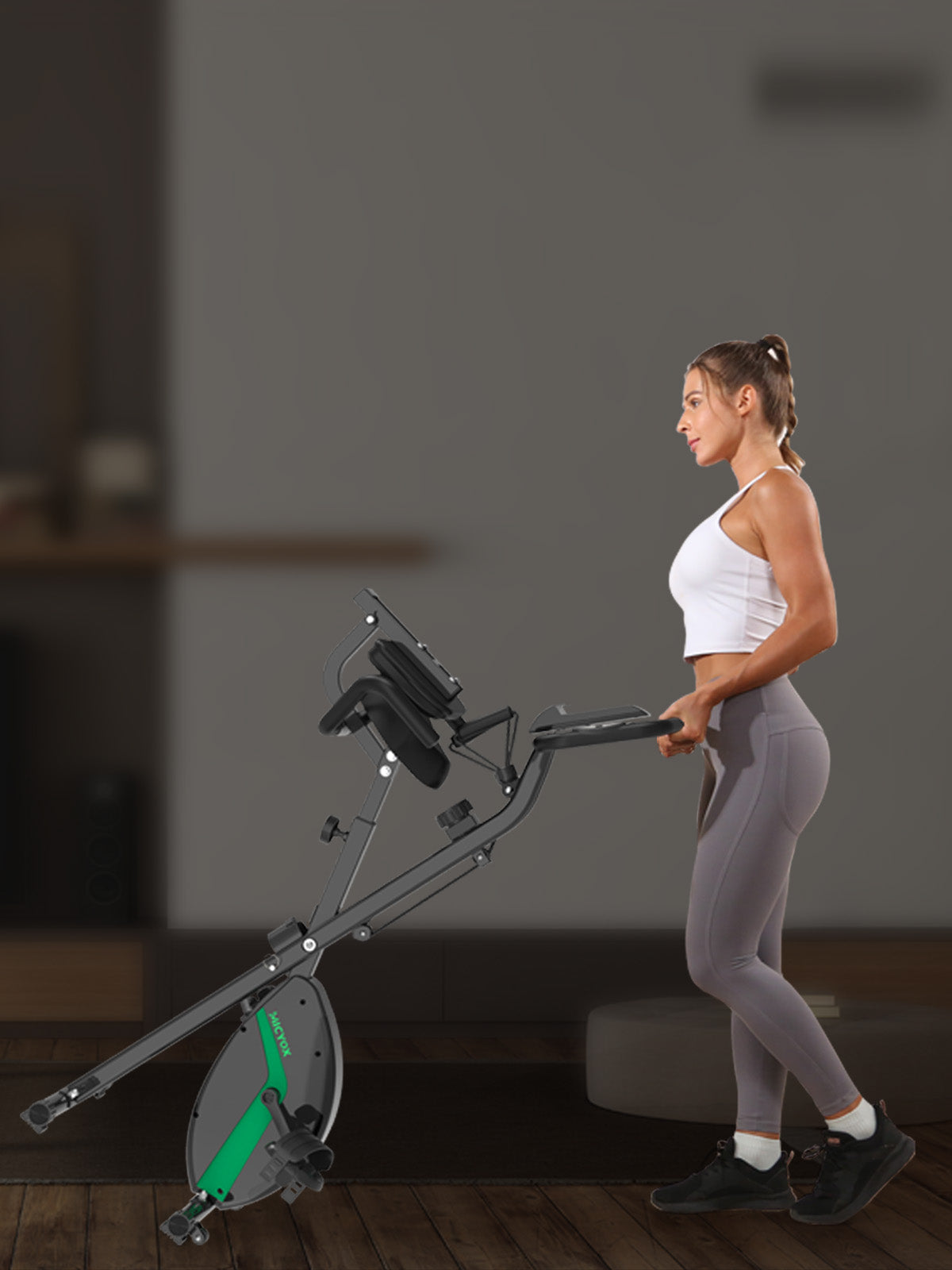 The front transport wheels are designed to easily move yourbike wherever you want to place it.
Easy Movement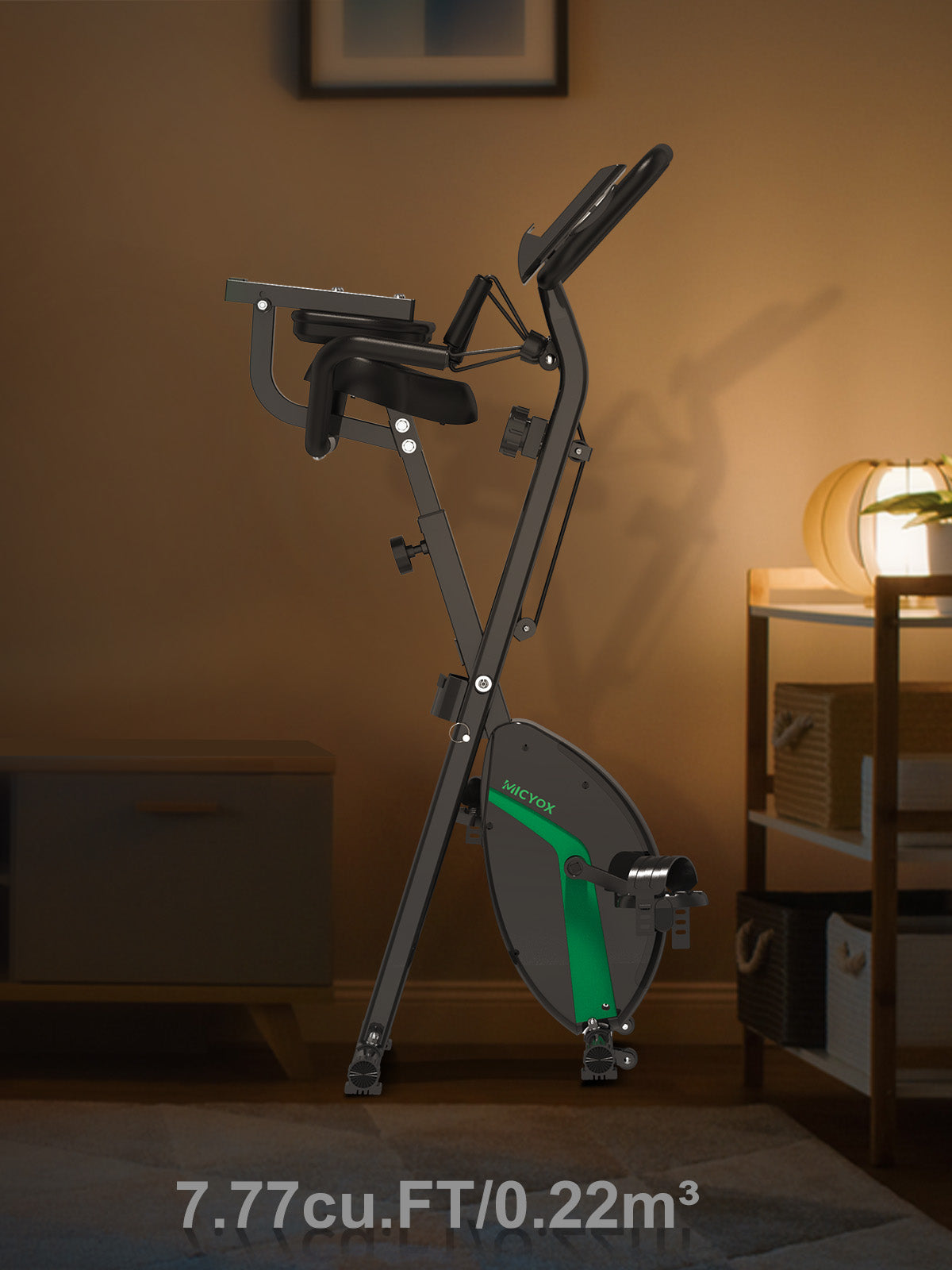 lt takes only seconds for you to fold up.
Compact & Foldable
Foldable Magnetic Resistance Exercise Bike
Proper exercise not only makes the body healthy, but also makes the mood happy, restores confidence. Micyox hope everyone can love sports and become beautiful and confident.
Compare
Product specification
Why choose us?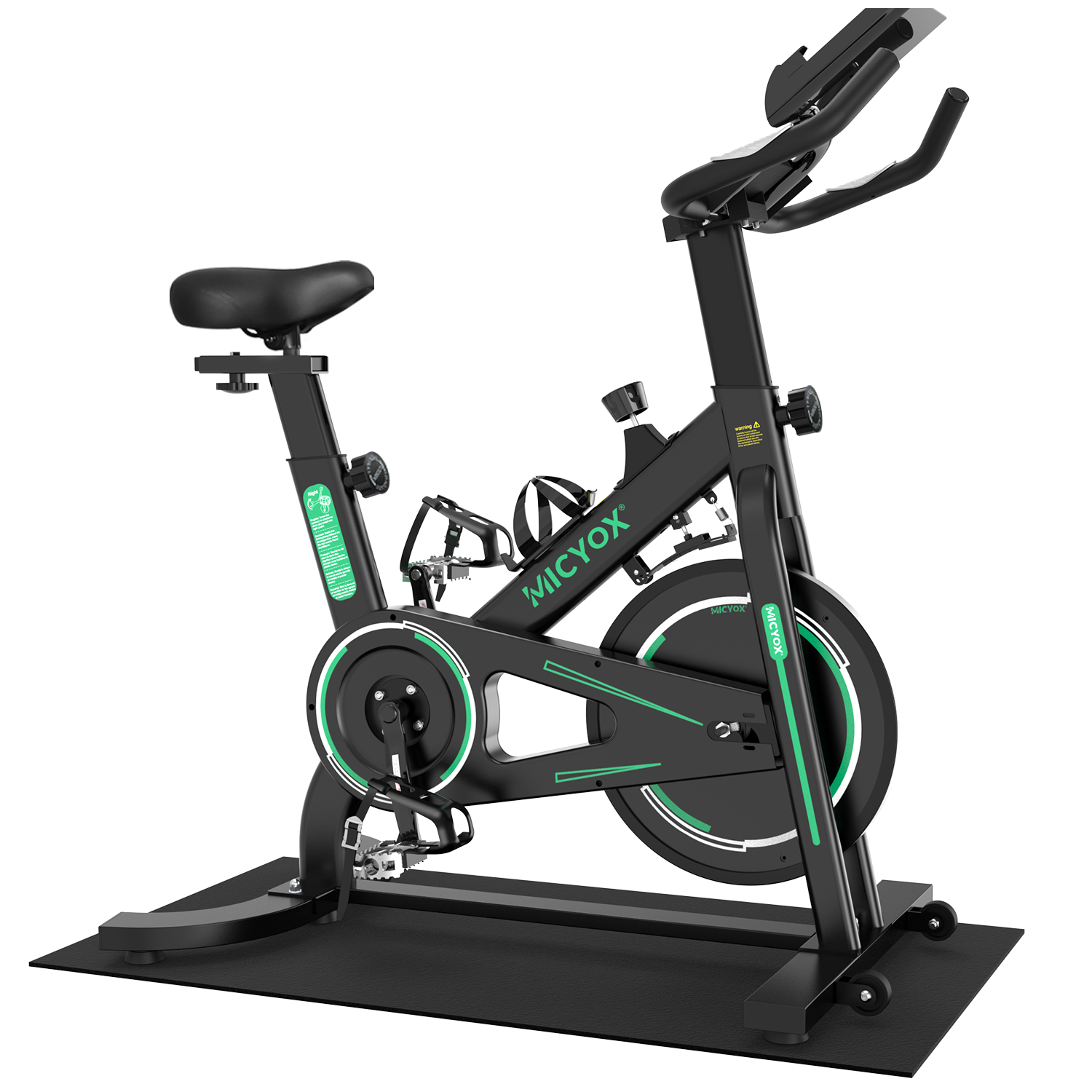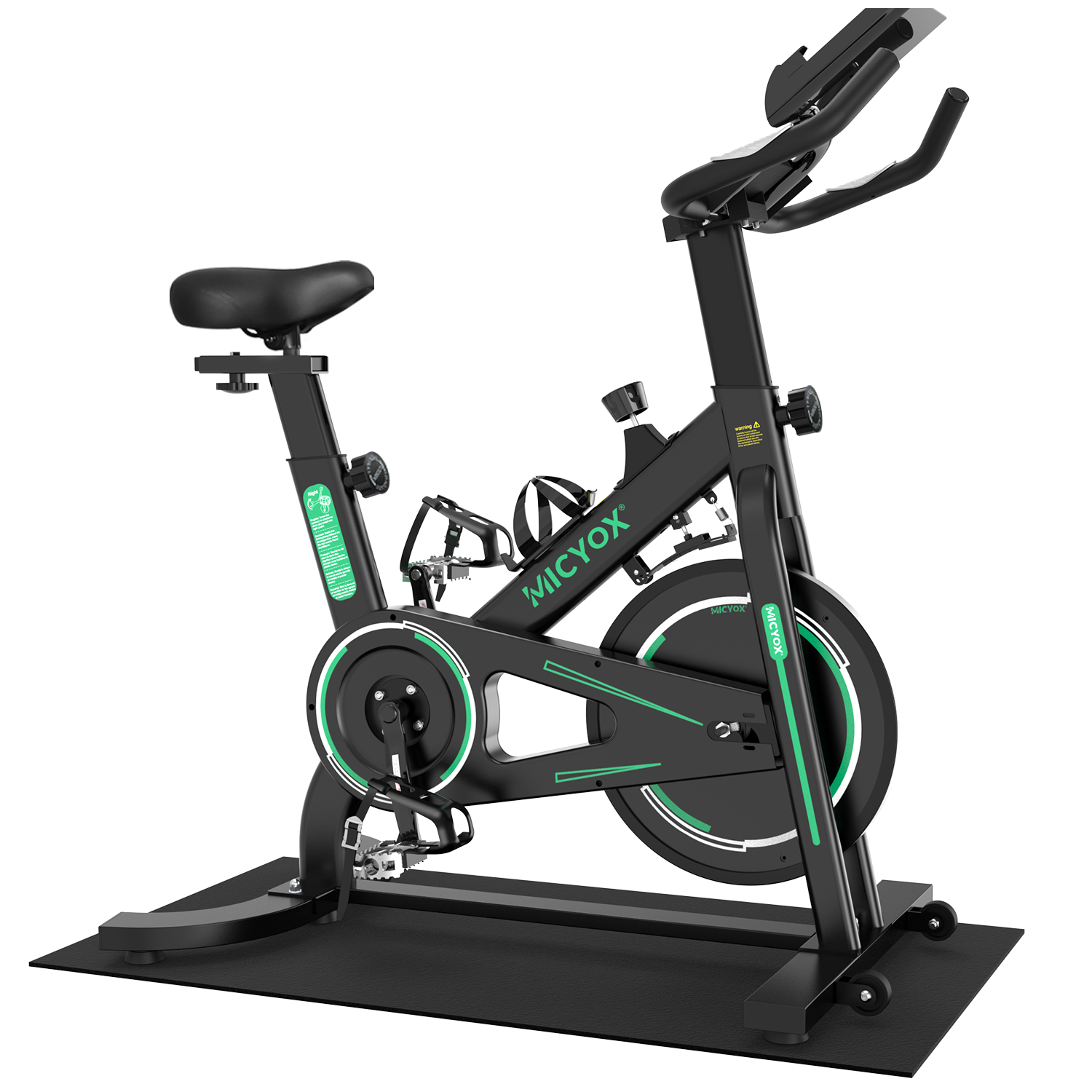 Maximum height recommendation
Meter
Heart Rate, Speed, Calories Burned, Time, Distance
Heart Rate, Speed, Calories Burned, Time, Distance
Package Dimensions
40.64 x 68.58 x 109.22 cm, 18.6 Kilograms
89 x 73 x 18 cm, 12 Kilograms
FAQ
Your feedback is very importent, if you have any questions about your product. Feel free to contact us via email. Thank you.
Is the mat included in the package?

Yes, the mat is included.
The distance is in miles? The speed is in mph?

Yes, its default counting unit is miles and mph, we have now updated the monitor to switch between mph and kph.
What is the exact purpose of using batteries?

The battery is user for the LCD display. The batteries are for the display board which shows odometer, pulse, time elapsed, distance traveled, calories burned. You can still pedal the bike without this, but you won't have the readings/numbers.
How do you install the pedals?

Please noted that the exercise bike of right pedal installation is Clockwise, left is Anti-clockwise. Please check the installation tutorial video.
What is the weight capacity?

300lbs. We have now raised the seat height and it is now sufficient to support people of 4'9''-6'1'' and 300 lbs.
How easy is it to fold this bike up and unfold it? How does the folding system work?

It's very easy to fold and unfold. Just out the pin fold it and put pin back in to keep it folded. Then pull pin out to unfold again then put pin back in once unfolded.
Easy to Assemble
Comes with an easy-to-follow instruction manual and all the tools you need. Also, here is a step-by-step installation instructional video on the product page for reference.
This product has no reviews yet.